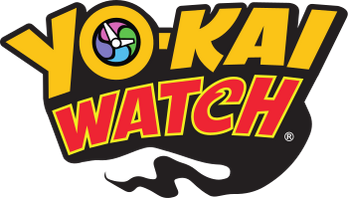 Nate Adams/Keita is a fictional character and Lily wrote him.
The events in the series takes place in manga series. Lily is real and she and her boyfriend Aaron were interested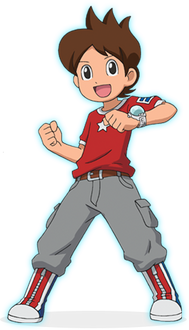 about supernatural creatures called yokai, and they made a manga about an 11 year old boy named Nathan who possess the watch which would allow him to see, summon, and befriend yo-kai. Lily and Aaron fictionalized themselves as his parents. Nate's friends bear, Eddie, and Katie are fictional manga characters also. Lily wrote some scripts about Nate getting into mischievous adventures like being naked most of the time thanks to some of his Yo-kai friends, and being funny, Aaron also fictionalized his father Nathaniel and his mother Lucy as children when Nate travels back in time. The Manga was a perfect successes after countless volumes, and Lily and her boyfriend Aaron became famous. After that, Lily and Aaron got married and later Lily gives birth to a baby girl (instead of a boy) and names her Katie (after one of her fictional characters). Both Lily and Aaron takes a break from the manga and raises their daughter. But after 10 years of hiatus, Lily and Aaron makes a new manga that would take place 30 years in the future where Nathan has grown up, completed his duties, and can no longer see Yo-kai, but they created new characters Akinori, Natsume, and Tōma to take Nates place as the main protagonist in order to stop the Yo-kai virus known as Onimaro with the help of their new Yo-kai in the new Yo-kai watch manga volume. Then their daughter Katie grows up and marries the man of her dreams at the age of 25, and she later gives birth to 3 baby triplet boys and names them Nathan, Bernstein, and Eddie (after her mother's fictional characters). And she carries on her parents legacy to create new Yo-kai watch manga series, and creates new manga of her own.